Carpet & Commercial Cleaning
For office, retail and industrial premises.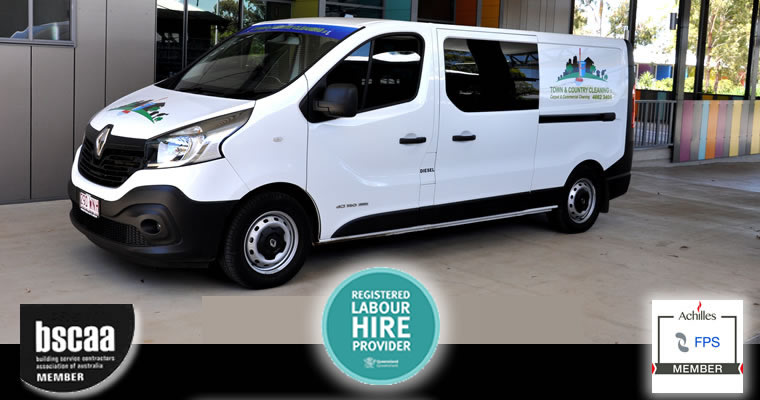 OUR SERVICES AT A GLANCE
We specialise in the supply of an extensive range of commercial cleaning services to a wide variety of businesses and properties including government and financial institutions, retail and industrial premises. Services are contracted on a weekly, monthly and annual basis.
TOWN & COUNTRY CLEANING IS YOUR TRUSTED LOCAL COMMERCIAL CLEANING PROVIDER
Town & Country Cleaning Pty Ltd ( ABN: 70 169 872 94O) is locally owned and operated by Scott and Sharryn MacDougall. The Company is a member of the Building Services Contractors Association of Australia, a Registered Labour Hire Provider and Member of Achilles FPS.

"YOU CAN TRUST TOWN & COUNTRY CLEANING TO TICK ALL THE RIGHT BOXES!" INDUSTRY KNOWLEDGE & EXPERIENCE
Every business operator is aware of their Duty of Care for Employees. Unhealthy conditions such as 'Sick Building Syndrome' need to be prevented at all costs by regular cleaning programmes. See our reference to Sick Building Syndrome.